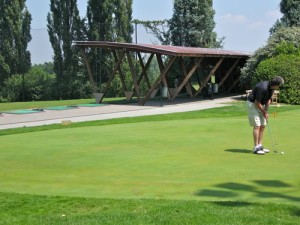 L'idea di creare una sezione del blog sul golf , principalmente legato al segmento turistico,  nasce dalla contraddizione che numerosi hotel a Bologna si "spacciano" come adatti ad accogliere golfisti ma in effetti non sanno neanche di cosa stanno parlando…
Sono il direttore dell'Hotel Metropolitan appassionato golfista da anni, socio del Golf Club Bologna, uno dei più prestigiosi Circoli italiani che proprio nel 2010 ha compiuto 50 anni .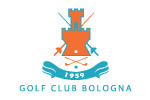 Come appassionato golfista ho conosciuto direttamente ed ho giocato in alcuni percorsi tra i più belli in Italia e all'estero, mi ricordo con piacere il famoso "teeth of the dog" (per me non era ancora nulla di che tranne che un percorso come altri…provare per credere) a Casa de Campo dove ancora neofita ho imparato a conoscere alcune regole fondamentali per potere giocare all'estero grazie al supporto di un Caddy eccezionale.
Mi sono poi trovato spesso, per la mia professione e anche durante il tempo libero, a frequentare hotel di particolare riferimento golf; bene, a parte alcune strutture proprio inserite nel percorso che per forza di cose sanno bene quali sono le esigenze dei golfisti, altre pensano al golf unicamente come segmento interessante di un mercato in espansione e solo allo scopo di riempire camere.
Per alcuni direttori, non dico receptionist, un ferro 9 è identico alla racchetta da tennis, un sand potrebbe essere una bellissima spiaggia e non hanno l'idea di come sia duro uscire dal bunker.
Quindi ritengo che per potere scegliere bene un Hotel per golfisti non basta sfogliare le tante guide, peraltro utilissime e non trascurabili, ma dopo avere fatto una prima ricerca andare sul sito dell'Hotel stesso e toccare con mano se ci siano certe caratteristiche che lo differenziano.
Dopo tanti anni che gioco a golf ho imparato ad accogliere i golfisti, dare loro alcuni consigli di prima mano sui percorsi della regione, dedicare a loro una saletta dove sfogliare le ultime riviste specializzate, consigliarLi sull'itinerario migliore per raggiungere il Golf Club ed essere a loro dedicati durante e anche dopo il loro soggiorno
Claudio Salvatore – Hospitality Manager
Hotel Metropolitan & Met's Apartment