In Bologna and province, territory symbol of Italian wine and food, local food tradition and quality becomes protagonist, Vera Menu Bologna.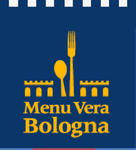 From April 15 to November 30, 2012, Bologna and its province offer a good opportunity to taste the authentic flavors of the tradition of Bologna, highlighting the history and culture that have accompanied and made ​​famous in the world.
A select number of restaurants in the area, selected according to requirements of quality and service, offer the possibility to enjoy, in full respect of tradition, dishes of Bologna indicated by the Italian cuisine prepared according to the original recipe filed in Room of Commerce. The restaurants are classified into three price ranges.
The city also will be involved in various initiatives (in the center tastings and cultural events related to food) to give the public the opportunity to experience a gastronomic culture all round.
More info on the event of www.menuverabologna.it